A skilled database administrator is the key to successfully implementing and maintaining a highly available SQL Server database. This instructor-led training class is specifically designed for senior database administrators responsible for designing, implementing and managing a SQL Server Always On Availability Group.
In this live 3-day class, attendees will learn:
Fundamentals of Windows Server Failover Clustering (WSFC) – the underlying platform that makes SQL Server Always On Availability Group possible – from the external dependencies like Active Directory and DNS to quorum and cluster configuration
Designing and implementing a Windows Server Failover Cluster to meet both high availability and disaster recovery requirements
Designing and implementing common topologies of SQL Server Always On Availability Group solutions for a single- or multi-data center deployments
Leveraging additional SQL Server Always On Availability Group capabilities such as readable secondary replicas, backup preferences, distributed availability groups and basic availability groups
Managing and monitoring SQL Server Always On Availability Group implementations
Effective troubleshooting of availability issues for both the Windows Server Failover Cluster and the SQL Server Always On Availability Group
Instant Replay of the training class now available.
---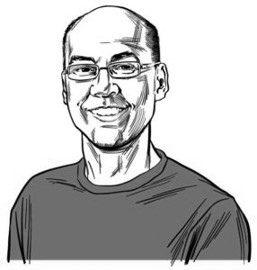 About the instructor: Edwin M Sarmiento is a Microsoft Data Platform MVP and Microsoft Certified Master from Ottawa, Canada specializing in high availability, disaster recovery and system infrastructures running on the Microsoft server technology stack. He is very passionate about technology but has interests in music, professional and organizational development, leadership and management matters when not working with databases.
| Product | Price |
| --- | --- |
| SQL Server Always On Availability Groups: The Senior DBA's Field Guide-March 2018 | $4,995.00 |
Pay with PayPal