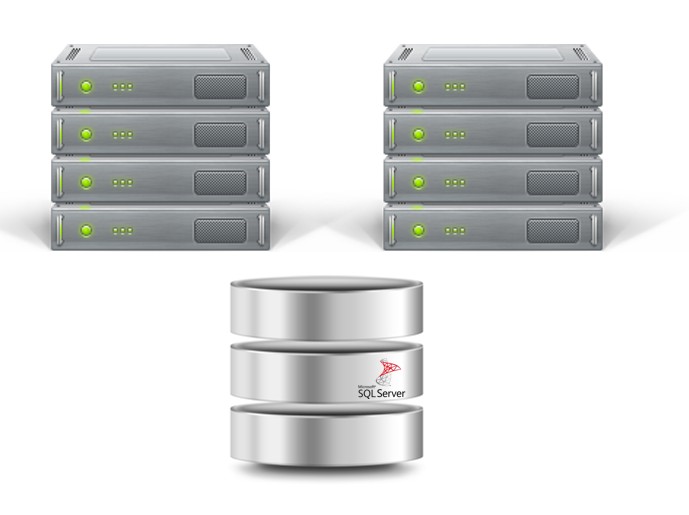 LAST CALL FOR REGISTRATION
This course will no longer be available after this week.
The Official Formal Course Description
SQL Server features like Availability Groups and Failover Clustered Instances rely heavily on Windows Server Failover Clustering. A deep understanding of the underlying principles and fundamental technologies spell the difference between successful implementations and horrible disasters.
This advanced, deep-dive course is designed for both beginners as well as advanced senior IT administrators, SQL Server DBAs and system architects to tackle the challenges of architecting, deploying and managing mission-critical and highly available SQL Server databases with Windows Server Failover Clustering from the ground up – with primary focus on SQL Server failover clustered instances (FCIs.)
The course also covers how non-technology aspects need to drive a solid HA/DR solution, how Windows Server Failover Clustering works and how they can be implemented in the context of SQL Server HA/DR solutions. This course is designed, created and delivered by Microsoft Data Platform MVP, SQL Server Microsoft Certified Master, author and consultant Edwin M Sarmiento.
Course Prerequisites
In order to take full advantage this course, attendees need to have
A working knowledge of basic relational database concepts
Experience with administering and managing a SQL Server instance
Basic knowledge of the Windows Server 2008 and higher server operating system
Course Objectives
This course aims to provide the fundamentals of what it takes to design, implement and maintain a SQL Server High Availability and Disaster Recovery solution using Windows Server Failover Clustering. At the end of the course, senior IT administrators, SQL Server DBAs, system architects and consultants will be able to correctly define recovery objectives that align with the business requirements, architect and deploy the appropriate solution and build the appropriate framework for supporting it.
Microsoft Server Products Covered:
Windows Server 2012
Windows Server 2012 R2
Windows Server 2016
Windows Server 2019
SQL Server 2012
SQL Server 2014
SQL Server 2016
SQL Server 2017
SQL Server 2019
*All the demos are done using Windows Server 2012 R2 Failover Cluster running SQL Server 2014 with Service Pack 1 except for those specifically for Windows Server 2016 and SQL Server 2016. The concepts still apply up to SQL Server 2019 running on Windows Server 2019
Course Outline
Introduction to Microsoft® High Availability Technologies. Providing high availability and fault tolerance to technology solutions require an understanding of the different clustering technologies.
Windows Server Failover Clustering (WSFC) Fundamentals. Building a solution requires understanding of the different components and how they work together. How Windows Server Failover Clustering (WSFC) works will be the focus of this course.
Planning and Installing a Windows Server Failover Cluster (WSFC). Every successful installation of a complex architecture start with a carefully, well-thought-out plan.
Deep Dive on Windows Server Failover Cluster Quorum. The quorum is the most important yet overly complex and confusing component in a Windows Server Failover Cluster (WSFC.) Understanding its function and behavior can help properly design and configure a highly available WSFC environment that can be used for any type of supported workload.
Windows Server Failover Cluster (WSFC) Configuration. Once a Windows Server Failover Cluster (WSFC) system has been deployed, proper configuration is necessary to achieve high availability and disaster recoverability.
Planning and Installing SQL Server Failover Clustered Instance. Only after the Windows Server Failover Cluster has been properly installed and configured can we start working with SQL Server. SQL Server Failover Clustered Instances simply takes advantage of the underlying Windows Server Failover Cluster platform to provide instance-wide availability and fault tolerance.
Configuring SQL Server Failover Clustered Instances. Once the SQL Server failover clustered instance has been installed, we need to properly configure it according to Microsoft best practices. This includes assigning appropriate permissions for local tempdb, configuration of the cluster resource group and the clustered MS DTC.
Managing SQL Server Failover Clustered Instances. Highly available SQL Server instances need proper care and feeding to make sure they stay that way. This module covers the common operational tasks necessary to maintain a highly available SQL Server instance like maintaining clustered disks and dependencies, changing virtual server names and IP addresses and installing service packs to name a few.
But wait…there's more
In addition to this exclusive price offer, here are other additional bonuses that you will get.
Windows Server Failover Clustering (WSFC) for the Smart SQL Server DBA – valued at $577
Bonus #1: Elite Facebook Group – valued at $597
Bonus #2: SQL Server High Availability and Disaster Recovery course – valued at $315
Bonus #3: How To Build A Personal Lab for Deploying SQL Server on Windows Server Failover Clusters – valued at $200
A total value worth US$ 1,689.
And you only pay
US$ 645

 for it.

(this deal is only available until registration is still open)
NOTE: This purchase will configure annual recurring payments on your credit card or PayPal account. You can choose to cancel the recurring payment after the purchase. It will not affect your access to the course.
This product is not currently available for sale.